Skip Tracing / People Locate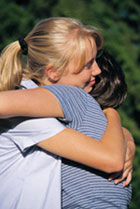 If you need to locate an old friend, boyfriend / girlfriend, mother / father or any family member, please give us a call. We have special databases and resources to assist us in locating your loved ones.

The databases that we use are more advanced than what local law enforcement utilize. In fact, some local agencies have contacted our agency to assist them with cases involving witness location and missing persons. These databases are not accessible to the general public. You need to be licensed to gain access with permission to use them. They are not "Google" instant searches. Our databases provide information that is not given out to the general public.
---
---