Covert GPS Tracking Systems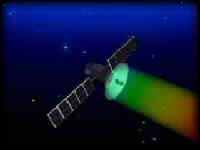 Global Positioning Satellite Tracking Systems can be used to track a vehicle in "real time". It is a small electronic extremely accurate device that is mounted on a vehicle and records the exact travel movements, location, speed of vehicle and duration of inactivity. Our GPS devices have 24 satellites that are continuously transmitting high frequency radio signals that contain time and distance data which allows us to pinpoint the position of the vehicle in question.
You can also have one of our investigators map out and "Live" monitor the vehicle while in actual motion and report this information directly to you. This service must be scheduled in advance with 24 hour notice. During this time, you can also schedule an investigator for photos and/or video surveillance.


---
---