Retail Security: Uniform Or Plain Clothes Security Officers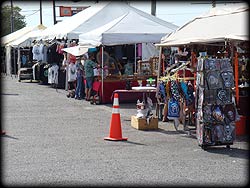 In the retail sector, theft is likely to happen when there is no visible security present. This is where uniformed or plain clothes security officers come into play. With a uniformed officer, you can deter the theft before it happens, or with a plain clothes security officer, you can catch the thief afterwards.

Having an employee carry out this job is not advisable. They are not properly trained and can get hurt, even sued if the situation gets out of hand. A uniformed security officer on duty will keep your employees and customers at ease knowing that they are protected should an incident arise.

Another reason to have a security officer present is to deter employee theft. An employee will think twice if they know someone is watching them. Employees may steal in front of other employees but would think twice before stealing in front of a security officer.

Some retail stores count on the local police to handle their security needs. While the police do an excellent job of deterring crime and catching criminals, they may not always be where you need them when you need them. The police are usually shorthanded and have a tremendous workload. Response time may be long awaited and by then the thief is out of the area. With a security officer on duty, they can help identify or detain a thief until the police arrive.





---
---