Hospital Security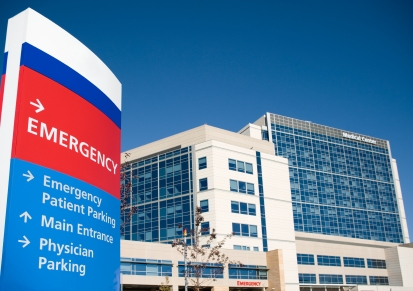 Hospital security is a top concern. Most people might not think of a hospital as a threatening place, but there are a lot of things to think about.

Consider the variety of people who make up the typical hospital environment; patients, staff, vendors, physicians, visitors and even their enemies. Consider the place; many different rooms and spaces, high-value equipment, accessibility to drugs, many entrances and ease of movement around the building and premises. Most everyone and all hospital areas are very vulnerable. Consider a typical hospital, an open feeling, many managers, politics and visiting physicians. It all adds up to a need for different approaches to security. The critical assets of a hospital, its people, property, information and reputation must be protected with good security officers. The main threats in a hospital environment are often theft, violence, intoxicated subjects, harmful threats against patients or staff, even gang members and crimes of opportunity.

Our agency can provide you with a plan that will outline the weaknesses within the building. We will go over what our officers will do while on duty. Keeping the residents, patients, staff and visitors safe is our top priority.





---
---